You are here
Back to top
The Quiet Ones (Paperback)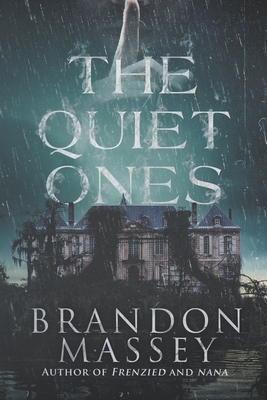 $14.99

Usually Ships in 1-5 Days
Description
---
From award-winning suspense author Brandon Massey comes a thrilling new tale of buried secrets and stunning revelations . . .
LOST
Twenty-five years ago, a jealous ex-boyfriend murdered Mallory Steele's mother. With no close family to take in Mallory and her older sister, the girls became wards of the state--and were soon ripped apart, sent to live with different foster families.
THEN FOUND
Taken in by loving parents, Mallory went on to a successful career as an investigative reporter at an Atlanta newspaper. She hasn't been able to find her sister despite her best efforts-until she discovers a promising connection on a genealogical website. Hoping for a reunion, Mallory sets off for the small town in rural Georgia where she believes her sister lives.
BUT NOTHING WILL EVER BE THE SAME
There, at Sanctuary, an old antebellum mansion deep in the murky backwoods, Mallory discovers her sister's new family: a reclusive clan led by a secretive man known only as "Father." Skeptical of Father's revelation about her sister, Mallory plunges into the most important investigation of her life . . . but to unravel the mystery of her sister's fate and the terrible secrets lurking in Sanctuary, Mallory must decide: is finding the truth always worth the price?
*Search results on this website are not a real-time indication of our in-store stock. To see if a title is available for immediate pick-up, please contact us by phone (502-223-8018) or by email (poorrbooks@aol.com). Thank you! *