You are here
Back to top
A Year of Self Love Journal (A Year of Reflections Journal) (Paperback)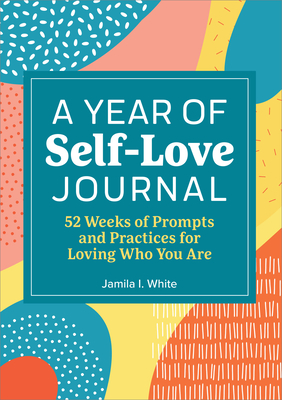 $14.99

Usually Ships in 1-5 Days
Description
---
Cultivate self-love with a year full of enlightening journal prompts
Loving yourself goes much deeper than treating yourself to a bubble bath. This journal offers a path to self-love for women, men, teens, and anyone wanting to foster inner love and respect. Embark on a year of uplifting prompts and practices that boost your confidence, encourage you to let go of limiting beliefs, and celebrate everything that makes you amazing and one-of-a-kind.
Schedule self-care—Build a regular habit with 52 weekly chapters devoted to you, and plenty of room on the page to write and reflect.
Be present for yourself—Each week guides you through a positive affirmation, journal prompts, a mind-body-spirit practice, and an exercise in loving yourself.
See yourself clearly —Try revealing activities like describing a time you changed your opinion, identifying traits you admire in others, and listing what you are grateful for.
Nurture your mind, body, and spirit with
A Year of Self-Love Journal
.
About the Author
---
JAMILA WHITE i​​s an internationally acclaimed psychic medium, life coach, and certified Reiki master teacher who empowers clients all over the world to love and trust themselves. Visit her at jamilawhite.com.
Praise For…
---
"This book is perfect because sometimes when we are approaching our mental health and self-love journey we don't know where to start. This book gives examples of what we can do to center ourselves, whether it's journaling or practicing meditation or doing yoga. I have not seen anything like this anywhere… a book that will give us exactly what we need." — Maya-Camille Broussard, celebrity chef and star of Netflix's Bake Squad

"A Year of Self-Love Journal is an excellent tool for anyone looking to boost their self-confidence, cultivate a positive mindset, and learn to love themselves more fully. The prompts and practices in this journal are uplifting, inspiring, and thought-provoking, and they encourage you to explore your thoughts, feelings, and beliefs in a safe and nurturing way. Overall, an exceptional tool for anyone looking to cultivate more self-love and positivity in their lives. It's perfect for both beginners and those who have been practicing self-love for a while, and I highly recommend it to anyone looking to live a more fulfilling and joyful life." — Customer Review

"This is a great journal to work through! It helps you set the positive energy and goals in your life. I love that I can work through it at my own pace. Highly recommend." — Customer Review
*Search results on this website are not a real-time indication of our in-store stock. To see if a title is available for immediate pick-up, please contact us by phone (502-223-8018) or by email (poorrbooks@aol.com). Thank you! *