You are here
Back to top
The Heart of Encouragement: 176 Reflections to Build You Up and Empower You to Build Up Others (Paperback)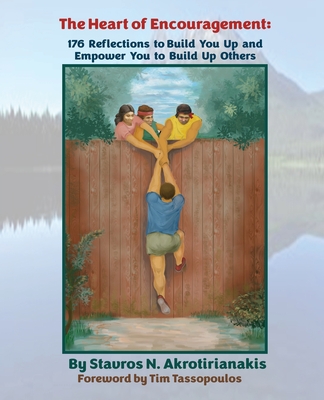 Description
---
As Christians, we reflect the spirit of Christ's belief in our personal worth. Yet, believing in ourselves can be difficult. No one wants to lack confidence. No one likes feeling anxious. Yet narcissistic living in feeling or behavior is equally dissatisfying. Living at either extreme does not allow us to become the best version of ourselves. The answer lies somewhere in the center, and encouragement is a vital component in finding the balance we seek.
This book is about encouragement, building up others, and creating safe spaces where it's okay to be honest and vulnerable. These three things-encouragement, reassurance, and safety-foster environments of honesty, confidence, and productivity.
Most people, if asked for an honest answer, would say they lack confidence in at least some regard. Self-doubt leads to low self-esteem, which leads to low productivity, which leads to anxiety, all of which fuel a lack of confidence. This vicious cycle is not a challenge only for teenagers. Many people never break out of this trap, lacking confidence throughout life.
Compounding this destructive habit is an overall problem with dishonesty in our society. In many areas of our lives, it's not safe to be vulnerable. So we create stories about ourselves based on lies - we don't tell people we are stressed out, uncertain, or need help, because confessing these weaknesses might cost us our job or reputation, or cause us to be the subjects of gossip. So, we play this game where we are less than honest.
"The Heart of Encouragement" contains 176 reflections, based on 18 verses of scripture - 1 Thessalonians 5:11-28 - each offered with the goal to encourage and build you up in one area of life and, in turn, give concrete ideas of how to encourage and build up other people as well. Most reflections include a daily "Encouragement Challenge" practice to infuse encouragement into our world.
With a forward by Tim Tassopoulos, president and COO of Chick-fil-A, Inc., "The Heart of Encouragement" guides us to find that middle ground, be the best version of ourselves, and help others by our example to do the same.
*Search results on this website are not a real-time indication of our in-store stock. To see if a title is available for immediate pick-up, please contact us by phone (502-223-8018) or by email (poorrbooks@aol.com). Thank you! *