You are here
Back to top
The Interrogation Rooms of the Korean War: The Untold History (Hardcover)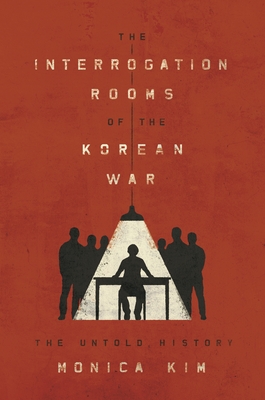 Description
---
A groundbreaking look at how the interrogation rooms of the Korean War set the stage for a new kind of battle--not over land but over human subjects
Traditional histories of the Korean War have long focused on violations of the thirty-eighth parallel, the line drawn by American and Soviet officials in 1945 dividing the Korean peninsula. But
The Interrogation Rooms of the Korean War
presents an entirely new narrative, shifting the perspective from the boundaries of the battlefield to inside the interrogation room. Upending conventional notions of what we think of as geographies of military conflict, Monica Kim demonstrates how the Korean War evolved from a fight over territory to one over human interiority and the individual human subject, forging the template for the US wars of intervention that would predominate during the latter half of the twentieth century and beyond. Kim looks at how, during the armistice negotiations, the United States and their allies proposed a new kind of interrogation room: one in which POWs could exercise their "free will" and choose which country they would go to after the ceasefire. The global controversy that erupted exposed how interrogation rooms had become a flashpoint for the struggles between the ambitions of empire and the demands for decolonization, as the aim of interrogation was to produce subjects who attested to a nation's right to govern. The complex web of interrogators and prisoners--Japanese-American interrogators, Indian military personnel, Korean POWs and interrogators, and American POWs--that Kim uncovers contradicts the simple story in US popular memory of "brainwashing" during the Korean War. Bringing together a vast range of sources that track two generations of people moving between three continents,
The Interrogation Rooms of the Korean War
delves into an essential yet overlooked aspect of modern warfare in the twentieth century.
About the Author
---
Monica Kim is associate professor of history and the William Appleman Williams & David G. and Marion S. Meissner Chair in U.S. International and Diplomatic History at the University of Wisconsin-Madison. She is a 2022 MacArthur Fellow.
*Search results on this website are not a real-time indication of our in-store stock. To see if a title is available for immediate pick-up, please contact us by phone (502-223-8018) or by email (poorrbooks@aol.com). Thank you! *