You are here
Back to top
Amazing Grace: A Cultural History of the Beloved Hymn (Hardcover)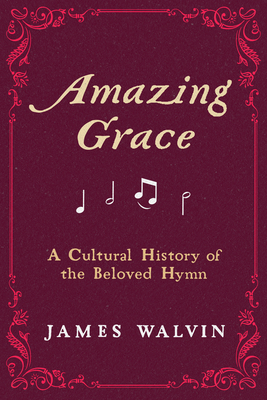 $19.95

Usually Ships in 1-5 Days
Description
---
A fascinating journey through the history of "Amazing Grace," one of the transatlantic world's most popular hymns and a powerful anthem for humanity.
 
Sung in moments of personal isolation or on state occasions watched by millions, "Amazing Grace" has become an unparalleled anthem for humankind. How did a simple Christian hymn, written in a remote English vicarage in 1772, come to hold such sway over millions in all corners of the modern world? With this short, engaging cultural history, James Walvin offers an explanation.
 
The greatest paradox is that the author of "Amazing Grace," John Newton, was a former Liverpool slave captain. Walvin follows the song across the Atlantic to track how it became part of the cause for abolition and galvanized decades of movements and trends in American history and popular culture. By the end of the twentieth century, "Amazing Grace" was performed in Soweto and Vanuatu, by political dissidents in China, and by Kikuyu women in Kenya. No other song has acquired such global resonance as "Amazing Grace," and its fascinating history is well worth knowing.
About the Author
---
James Walvin is Professor of History Emeritus at the University of York. He has published widely on slavery and modern social history. His most recent book is A World Transformed: Slavery in the Americas and the Origins of Global Power.
Praise For…
---
"A solid and well-researched effort about this famous, often-sung song."
— Library Journal

"His affection for his subject is contagious and his engagement comprehensive, and his account is full of fascinating detail."
— Wall Street Journal

"Walvin's book is a testament to his excellence as a historian. . . . [He] gives us a meaningful survey of a beloved hymn that is well worth the reader's time. It would be of interest especially for those curious about the confluence of history, social change and religion. . . . Amazing Grace delivers an insightful look at the perennial appeal of a cherished classic."
— National Catholic Reporter
*Search results on this website are not a real-time indication of our in-store stock. To see if a title is available for immediate pick-up, please contact us by phone (502-223-8018) or by email (poorrbooks@aol.com). Thank you! *