You are here
Back to top
The House in Paris (Paperback)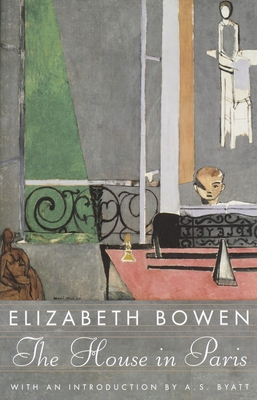 $16.00
Usually Ships in 1-5 Days
Description
---
One of Elizabeth Bowen's most artful and psychologically acute novels, The House in Paris is a timeless masterpiece of nuance and atmosphere, and represents the very best of Bowen's celebrated oeuvre. When eleven-year-old Henrietta arrives at the Fishers' well-appointed house in Paris, she is prepared to spend her day between trains looked after by an old friend of her grandmother's. Henrietta longs to see a few sights in the foreign city; little does she know what fascinating secrets the Fisher house itself contains.

For Henrietta finds that her visit coincides with that of Leopold, an intense child who has come to Paris to be introduced to the mother he has never known. In the course of a single day, the relations between Leopold, Henrietta's agitated hostess Naomi Fisher, Leopold' s mysterious mother, his dead father, and the dying matriarch in bed upstairs, come to light slowly and tantalizingly. And when Henrietta leaves the house that evening, it is in possession of the kind of grave knowledge usually reserved only for adults.
About the Author
---
Elizabeth Bowen was born in Dublin in 1899. She wrote many acclaimed short stories and novels, including The Heat of the Day, The Death of the Heart, The Last September, and Eva Trout. She was awarded the CBE (Commander of the Order of the British Empire) in 1948. She died in 1973.
Praise For…
---
"Her most atmospheric book . . . very eerie and richly descriptive." –Daily Telegraph (London)

"Bowen has flashes of the authentic Jamesian subtlety . . . [and] her own disturbing, searching presentation of complex human relationships. . . . Strikingly terse and original." –The Christian Science Monitor

"A compelling story, inspired with a deep insight into human nature." –Times Literary Supplement (London)

"The tenderest book she has written. . . . Such a beautiful piece of work that while you are reading it, it is as if a picture you were watching came to life. . . . A magical performance." --The New Republic
*Search results on this website are not a real-time indication of our in-store stock. To see if a title is available for immediate pick-up, please contact us by phone (502-223-8018) or by email (poorrbooks@aol.com). Thank you! *