You are here
Back to top
The Lathe of Heaven: A Novel (Perennial Classics) (Paperback)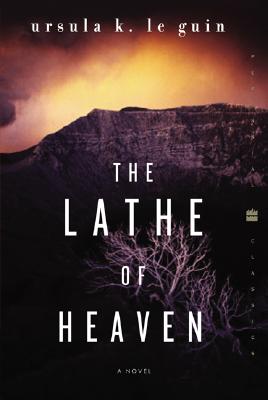 Description
---
George Orr is a man who discovers he has the peculiar ability to dream things into being -- for better or for worse. In desperation, he consults a psychotherapist who promises to help him -- but who, it soon becomes clear, has his own plans for George and his dreams.
The Lathe of Heaven is a dark vision and a warning -- a fable of power uncontrolled and uncontrollable. It is a truly prescient and startling view of humanity, and the consequences of playing God.
About the Author
---
Ursula Kroeber Le Guin was born in 1929 in Berkeley, and lives in Portland, Oregon. As of 2014, she has published twenty-one novels, eleven volumes of short stories, four collections of essays, twelve books for children, six volumes of poetry, and four of translation, and has received many honors and awards, including the Hugo, Nebula, National Book Award, and PEN/Malamud. Her most recent publications are Finding My Elegy: New and Selected Poems and The Unreal and the Real: Selected Stories.
*Search results on this website are not a real-time indication of our in-store stock. To see if a title is available for immediate pick-up, please contact us by phone (502-223-8018) or by email (poorrbooks@aol.com). Thank you! *